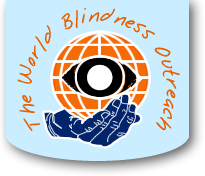 What is Mission Cataract?
Mission Cataract Lebanon Valley is a community health outreach program developed to provide free surgery to those in our community who might lack adequate insurance.
What does it cost?
Local ophthalmologists will provide initial screenings, and other physicians will provide all other pre-surgical screenings at no charge. All physicians, technicians, nurses and support personnel will be donating their time and services for this project. There will be no charge to patients who are eligible. Local Lions Clubs have also pledged support to provide transportation or other assistance as needed.
How do I know I can be eligible for services?
Eligibility will be determined by World Blindness Outreach. Surgical treatment will be performed at the Physicians Surgical Center in Lebanon. All information will remain strictly confidential. Future projects will be scheduled as the need is identified. For more information or to register, please call:
World Blindness Outreach
717-273-0662

Donate Money
The World Blindness Outreach is a non-profit organization run entirely through fundraising and donations. Click here to learn more about how you can help to change the lives of those in need of ophthalmological surgery.

Learn More About Donations
Donate Supplies
The World Blindness Outreach is always in need of supplies and equipment. Click here to learn about what supplies the WBO needs and how to contribute.

Learn More About Donations
Volunteer Your Time
Can't contribute a monetary donation but would still like to help the World Blindness Outreach? Click here to learn how you can volunteer your time to assist those in need.

Learn More About Volunteering
Play Golf
Enjoy a round of golf while contributing to the World Blindess Outreach. The annual WBO Open is held in August at the Hershey Country Club. Register your pair today!

Learn More About Golfing